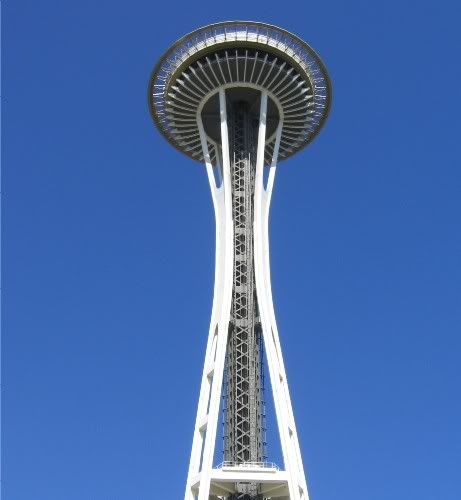 Now and then I find, while going from someplace to somewhere else, that I am on your street. It's impossible at those times to not look up and see that you still live there, see that the cats are still sleeping on the balcony and that the plants are still blocking the window. Those times, it's hard to pretend that anything else happened, that you didn't one day just start forgetting to call.
And it makes me so mad, that a pair of maverick sunglasses, a crooked smile, and the persistent smell of vanilla have managed to infiltrate all of my secret places. It's unfair that I can't forget you, no matter how hard I don't try.
I am lightly sunburned tonight from a delightful day spent out at the Bite of Seattle. We were up too late last night, Steph and Ryan and I, at my favorite bar--drinking too much beer and chatting with a drummer that we made friends with. Everything really is perfect more often than it's not, and I ought to have very little cause for complaint. Everyone ought to experience summer in Seattle at least once.