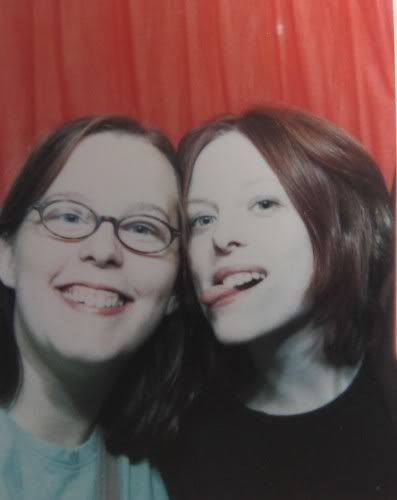 If I were a pirate, I would leave you in charge of my wooden leg. And you, over there, would keep a watch on my parrot.
When I came home yesterday and checked my messages, there were two. One was from my stepmother, looking to see how things are going, and the other was from a private number that played Sonic Youth's "Little Trouble Girl." And so I ask, which one of you guys is screwing with me?
I was enjoying a bad mood all day, making much use of my favorite, "all y'all bitches can bite me." I'm headed to the Beck show by myself tonight, and all that's keeping me going is the fact that I've had the ticket for a month. The fact that I don't want to hang out in a crowd of strangers by myself is the exact reason I ought to be going. And so I will be there. If you will be there too, come find me. I'll be the lost looking redheaded girl in blue.
Today's
Cat and Girl
made me smile and think of you all. You're my favorite.