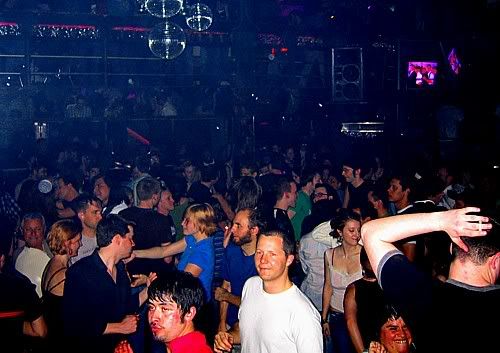 We are slaves to the groove.
80's Night at Neighbors last night was what every 80's night should be--a bunch of strangers/new best friends squished together, drenched in sweat, and rocking out.
Steph
,
Cat
, and I combined our girl's night out with Andrew's 30th birthday dance party (because this wouldn't be Seattle if we didn't run into people we knew), and had a blast. And we're making this into a tradition, so you're all invited to join us next Thursday. Come on! Don't be a stick in the mud! This is much better exercise than going to the gym.
Also of note:
Performance Anxiety
a group show by Seattle Photo Meetup members
Friday April 1st, 6-10pm
4911 Aurora Ave N (1 block south of the zoo)