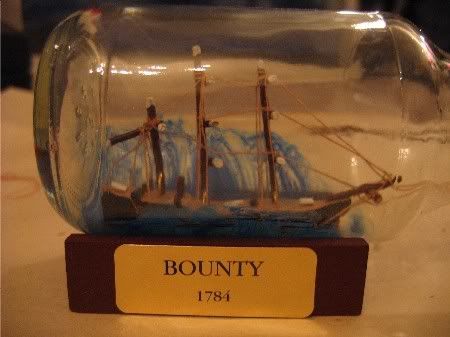 Finished!
Next steps: getting an anchor tattoo on one cheek, an eagle on the other, a full back piece of a ship in a storm, a big grey beard, a deep seafarers voice, and a dusty chuckle. And then I will be an old sailor, just like I've always wanted.
Samantha's tips for making a ship in a bottle:
1. Don't. Get your own gimmick, Fonz.
2. Understand that "For Ages 12 and Up" means that you will be worse at it the farther from 12 you are. Your hands are too big.
3. Tunes. Tunes, tunes, tunes. Songs to Build a Ship To are essential. Dance breaks will be required, especially if you're dumb like me and building it on the floor rather than, say, a table.
4. No interruptions. Devote your attention to your boat. It deserves it.
5. Bandaids. Lots of bandaids.
The full photoset is
here
.
So...now what do I do with myself?