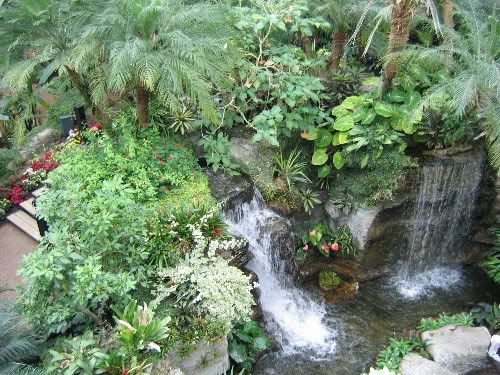 Y'all? I'm not kidding. Jungle.
I've had way too much to drink this evening to try and put something meaningful together, but after I got settled Mike and I headed downtown for fried catfish and ribs and beer. A few hours (and a whiskey) later, we found ourselves at an actual honkey tonk, which was pretty much a lot of fun. I want to open a honkey tonk in Seattle, all Rockabilly.
Then we came back and grabbed our drink tickets for the opening reception, and we kept drinking. I've got a southern accent that won't quit, which is terrible 'cause I spent so many years pretending I didn't have one.
Mike rented a PT cruiser, and we got lost in what may have been the projects. The ride home consisted of a lot of cursing at the under construction roads, as well as Mike occasionally crowing, "Bring it, bitches!" The rest of the week might actually contain such things as a hockey game.