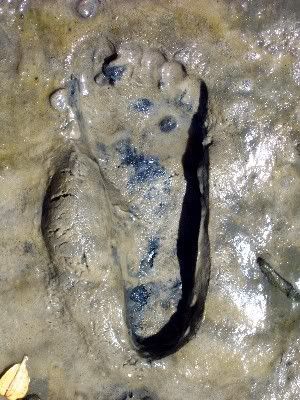 I am often unreasonably afraid to enter most rooms, paralyzed by the void on the other side of all closed doors. My senses are each already overloaded with memories, and I worry about what will happen when I simply can't fit in another one. Every whorl of cloud reminds me of something, each landmark is populated by a little ghost, every scent connects to another taste. All of the jukeboxes in the world are just waiting in corners for me to wander too near, waiting to trip me and sit on my chest and crush me with all of the songs that make me think of someone. Which, let's face it, is all of the songs.
Since the rains came back and I can see without squinting, I've been able to feel my brain again. I spend a lot of my hours under the spell of feckless call and response over glasses of whiskey and slowly melting ice, the rings of condensation lit from all around, and I love them. Fiercely. And it is only now that I can touch the corners of my brain once more that I realize how much of my space has been taken up with those memories, hours replacing other worse times, everything reformatted into something better. Boxes and boxes of what used to be wallpapered over by what is now.
What tortoise became the oldest, once Darwin's tortoise died? Why has no one thrown it a party, wherever it is?